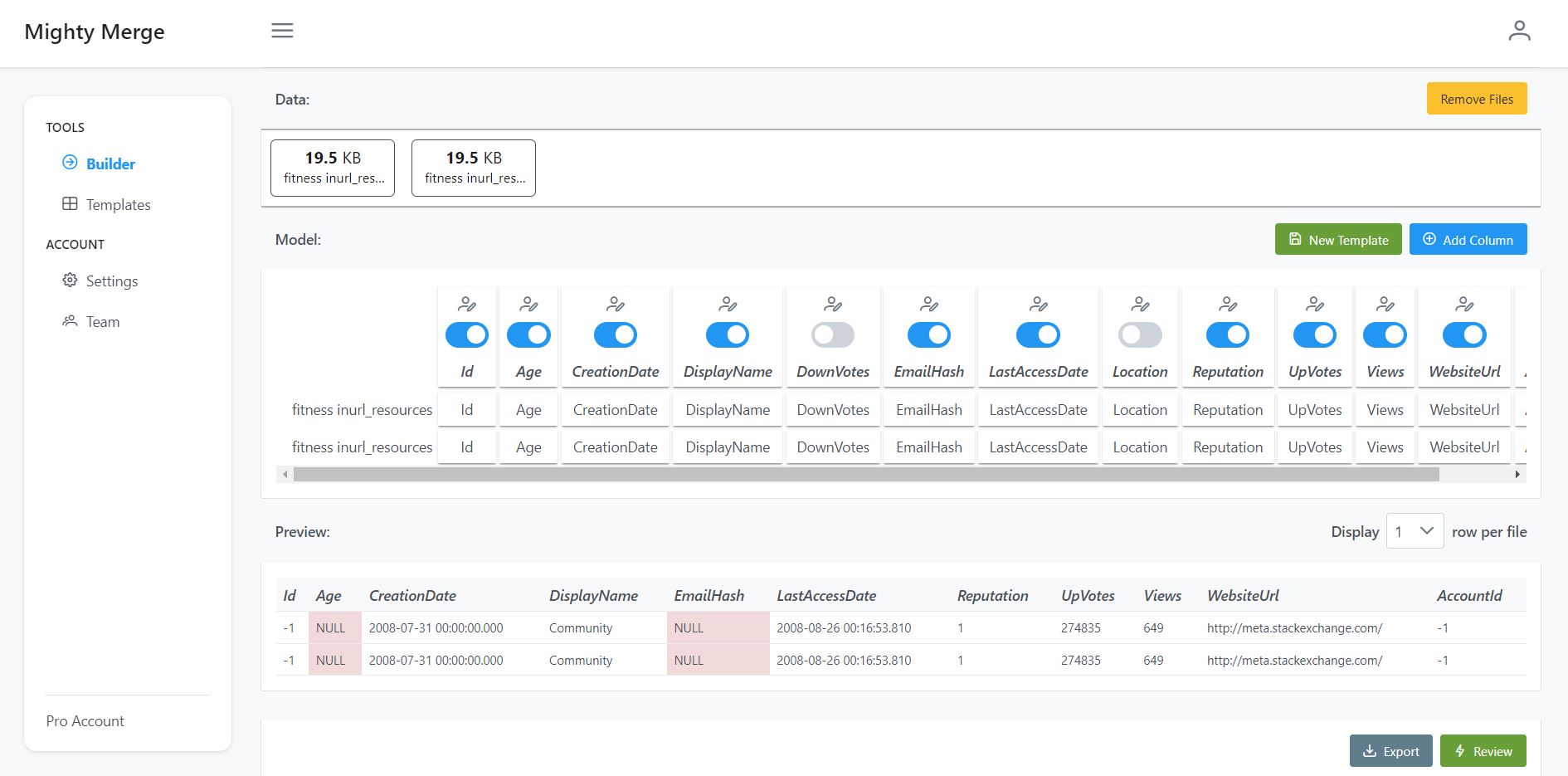 All-in-one CSV importer + CSV file merging tool
Quick site drop in CSV importer for easy onboarding. Easily merge multiple CSV files into one.
Explorer features at a glance
No-nonsense. Just the facts.
---
Secure file handling
No files are uploaded to any servers. All interactions occur within the users browser.
Multiple files supported
Handles more than one file at a time with custom multifile mapping.
No-code templates
Create reusable templates with shareable links for quick imports to exports.
WYSIWYG style modeling
Offers a unique way of mapping file headers using DMV (data, model, view). Using a top-down approach, you're presented with a visual "what you see is what you get" display.
Drag and Drop column mapping
Mapping file headers are achieved by drag and drop and/or dropdown selection for an interactive and visually intuitive representation of data.
Embeddable CSV imports
Seamlessly integrate our importer into your web app with our SDK. Configure your own schema model in code, or utilize a reusable template.
Custom validation types
Create custom column validations applying validator types: Text, Number, Boolean, Choice, Datetime, Email, and custom Regex.
Review and edit validation errors
Find and repair errors in review before final data submission.
Streaming and export
Stream final data to your web app from an embedded CSV importer or into an exported CSV file.
Common file types accepted
CSV, TSV, XLS and XLSX.
Never build another CSV importer again